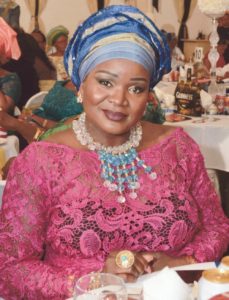 When Shola Alli moved onto Hillview in 1999, it was with mixed feelings. On the one hand, the estate's refurbishment had just been completed and everything looked shiny and new. On the other, it was still damned by association with King's Cross, whose own regeneration had not yet begun.
"The area was still very much linked with drugs and prostitution so I was wary about the place," she recalls. "But the estate itself looked lovely and  I decided to give it a go."
Having lived there for 21 years, the mother of two still has conflicting emotions. "There are some fantastic people living here and I have great neighbours. But security on the estate is a big problem. Yes, the area has been cleaned up but there's still a drugs scene round here and anti-social elements manage to get into the courtyard despite the security gates."
Other unwelcome guests have made their presence felt over the years, including sewer rats and infestations of various insects. "The estate is poorly managed and unless you bring in your solicitors, as I have had to, nothing ever gets done."
She points to stains on the walls and ceilings due to leaking pipes, another bugbear.  "Although the estate looks nice, corners must have been cut during refurbishment leaving loads of problems."
Wheelchair bound due to infant polio, Sola lives in a specially adapted flat in Whidborne Buildings with her daughters, Tinu aged 21 and Tyara, eight.  Her spacious front room is lined with sofas and opens out on to the courtyard, the biggest on the estate, where a covered barbecue lies next to the French window, hinting at frequent gatherings of family and friends.  "I've had some lovely parties here," she smiles.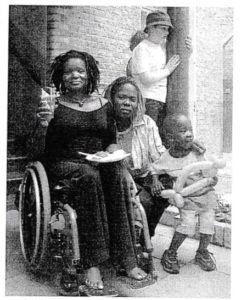 Shola and family at the 2004 Hillview Festival, as featured in a tenants newsletter
She came to this country from Nigeria for medical reasons aged 10 and was educated at a Cheshire boarding school. "It was a huge cultural shock for me. Although there were other Nigerians in the school I was the only disabled pupil and was bullied. I was bullied back home too so I was able to stand up to it, and it stopped."
Shola is nothing if not a fighter. Unable to work due to ongoing health concerns, she is actively involved in a charity aimed at providing aids for disabled people in Africa, from walking sticks to Braille books.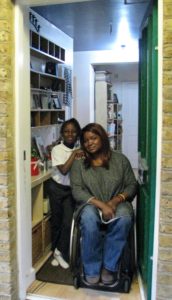 Shola and Tyara
"I am very aware of how privileged I am as a disabled person to be here and want to help others who are not so lucky," she explains. "In Africa the facilities for disabled people are not good."
Having lived in Camden for more than 30 years, she has a genuine affection for the borough and would never willingly leave it.  But when I ask her if she wants to move off Hillview given her misgivings, Shola shakes her head emphatically. "My family has grown up with other families on the estate and it has been an interesting experience. At the end of the day it is my home."
Story by Angela Cobbinah, photos reproduced with the kind permission of Shola Alli