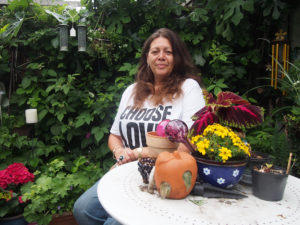 Searching for herself
Andrea Smith was born in 1966, and adopted as a baby. She grew up in Manchester, and moved to London in the early 1990s. The knowledge that the people who had raised her were not her blood family sparked an 'existential quest for self' in Andrea that took the form of meticulous research into her family tree. This led her to discover that her birth mother's family hailed from Chalton Street in Somers Town. In her interview she speaks of her great, great, great grandfather, August Lefevre, and his family of theatrical costumiers and stage designers. Her research has yielded snippets of detail from the lives of blood relatives living over 100 years ago – teenage pregnancy, the workhouse, a tragedy resulting from unrequited love – all of which contribute to giving Andrea a sense of who she is and where she comes from.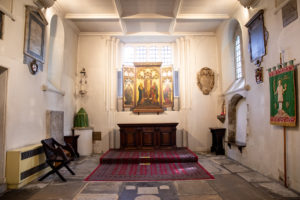 As well as desk research, Andrea has made pilgrimages – with her birth mother – to Charlton Street and St Pancras Old Church where August was married, and perhaps buried. "It's good" she says, "to go to the places, and stand in a church, at an altar where one's ancestors may have been baptized, married, buried. It's an ongoing, eternal quest, but each pilgrimage just adds a little and keeps a connection open."
Losing herself
If King's Cross helped Andrea to find herself by connecting her to the past, it also helped her to lose herself in its chemical wonderland . She has flashes of memories of King's Cross when it was a wasteland filled with warehouses, filled, in turn, with dancing, sweating bodies. She compares the edgy London rave scene with the more loved-up Manchester scene – and illustrates her point with some aptly chosen metaphors.
Listening to Andrea, you get a sense of someone searching for something that is just out of reach. But over the years, her visits to King's Cross have provided her with both hedonistic escapism, and a thread to follow in her search for herself.
Story by Polly Rodgers