She represented King's Cross as a councillor for 22 years and went on to serve three terms as the mayor of Camden, but it could be said Barbara Hughes' political roots lie in the Hillview Estate.

It was here she brought up her three sons in the 1950s and '60s and where as a young mum she campaigned for better conditions, triggering events that would change its future – and her own – for ever.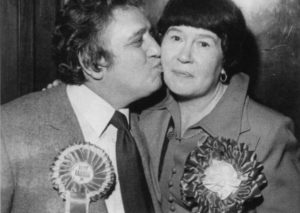 Barbara Hughes being congratulated by her Greater London Council counterpart Charlie Rossi on her election as Labour councillor for King's Cross ward in May 1981, from the book Camden a Political History by Piers Wauchope (pic Nigel Sutton)
Now looking back down the decades as we sit in her snug sheltered housing flat in Queen's Crescent, it is clear she has lost none of the forcefulness that characterised her career as a local Labour politician.

"In 1953 my husband got a job as a caretaker, which came with a flat in Whidborne Buildings. It was all the way up on the fifth floor," she says almost wincing at the memory of hauling babies and shopping up the cold, stony steps.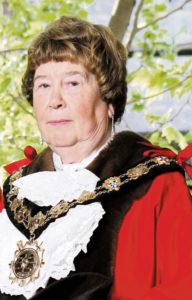 "A shared toilet was on the landing, and there was no bathroom, just a tin bath. But it wasn't that bad and we were lucky because we had hot water because of my husband's job."

Later the family moved to a section of Midhope House that had been rebuilt after being bombed during the war. "These new flats had their own bathroom and toilet, which was bliss, and ours was on the ground floor, so no more stairs," continues the 87-year-old great grandmother.  "By this time we knew almost everyone on the estate and it was a really friendly, nice place to live."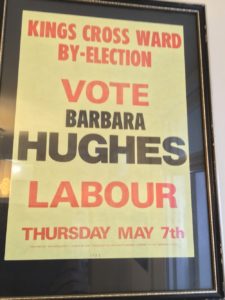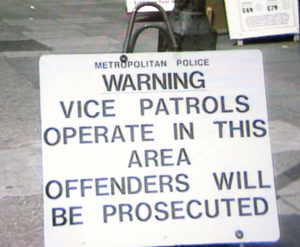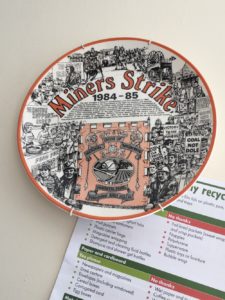 Election Campaign poster (left), Police notice, Argyle Sq, 1990s. As a councillor, Barbara Hughes worked hard to rid the area of pimps and kerb crawlers (middle), Miners Strike commemorative plate (right)
Her original landlord had been East End Dwellings, which had built the estate at the turn of the century, but in 1955 Charlwood Properties took over. "They weren't interested in maintaining the place and things went downhill. Rubbish became a particular problem and we got so fed up that one day we collected all of it and dumped it on the steps of the town hall," she chuckles. "Then towards the end of the '60s there were rumours, later outright threats, that we would all have to find somewhere else to live. Well, we weren't going to put up with that!"

As one of the tenant leaders, Barbara lobbied council chiefs to step in and buy up the estate, which they did in 1974. By this time, Barbara had moved to Tonbridge Houses and life in King's Cross had taken a dramatic turn for the worse.
"The council wanted to redevelop the estate and began moving people out, leaving a lot of empty flats. At the same time, prostitution and drugs had started to become a huge problem locally. It was a real nightmare."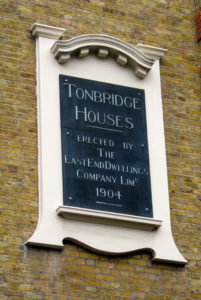 Barbara's final stop in Hillview was Tonbridge Houses, which was later refurbished by the council
Barbara eventually moved to Somers Town and became an official for the Union of Communication Workers through her telephonist job at BT. "Then in 1981 someone suggested to me that I should contest a council by-election in King's Cross ward. I don't know why I said yes, but I did."  

Needless to say, the first item on Cllr Hughes' in tray was the Hillview Estate.
Story by Angela Cobbinah