The Poor School was founded in 1986 by actor and director Paul Caister, in order to provide high quality, practical and affordable training for aspiring actors from all backgrounds. Paul has continued his groundbreaking work in the school up until the present day, but after '32 splendid years', the school will be closing down in July 2018. Over the years many graduates have gone on to enjoy successful careers in theatre, film, comedy and radio. Paul talks about the key location of the school, on the Pentonville Road, and how the surrounding area has changed during the time he has been there.
Paul tells us about how Providence Row, known locally as 'The Alley', has always  been a public highway, and despite being blocked off it is still technically a public right of way.
In the early days of the Poor School, drug use and prostitution in 'The Alley' was a daily problem that often interfered with the activities in the school, but Paul managed to deal with it without mishap.
Putting the gate up at the entrance to 'The Alley' was a major improvement and Paul recalls how even small achievements can have real consequences.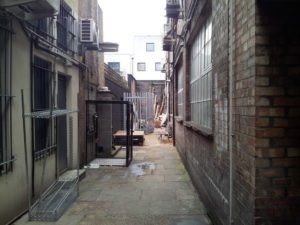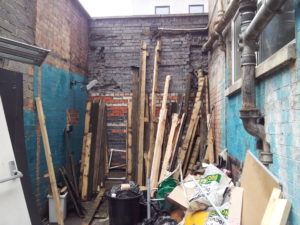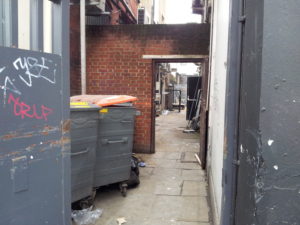 Although in the 1980s to early 1990s the whole area around Kings Cross station was run down, Paul tells us how the 1994 decision to make St. Pancras the terminus for the Channel Tunnel had a major impact on the fortunes of the area, making the Poor School site a prime location.