Prof. Joanna Zakrzewska confessed she hadn't noticed the brass owls adorning the doors of the Eastman Dental Hospital (EDH), until one of her patients depicted heavy rocks tumbling through the doors as part of an art collaboration. Learning from patients, attention to detail and imagery are the big themes of my conversation with Joanna.
We meet at the Eastman on 256 Grays Inn Road – a leading tertiary care centre where Joanna is a consultant. We sit just a few feet away from a bust of George Eastman, the Kodak millionaire who funded the hospital, then promptly shot himself a few years after it opened in 1931. He left a note: 'To my friends: my work is done. Why wait?'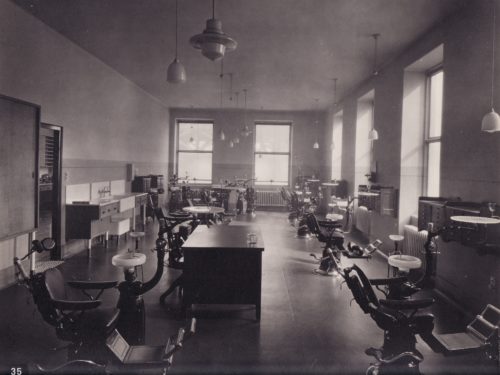 Joanna, popularly known as 'Zak',  was one of the first women in England doubly qualified as a doctor and dentist. She's been connected to the Eastman since the she was a trainee in the 1970s. One of her early jobs was overseeing the first dental clinic for AIDS patients from the Middlesex Hospital, who had 'incredible oral manifestations'.
Mise-en-scène in the clinical room is important to Joanna. Patients sit beside her where they can see what she's writing and collaborate or gaze beyond into the green garden where a black bird sings in the acacia tree. Even gesture is performed carefully: Joanna won't close her notes until someone's left the room, in case they think she is no longer listening.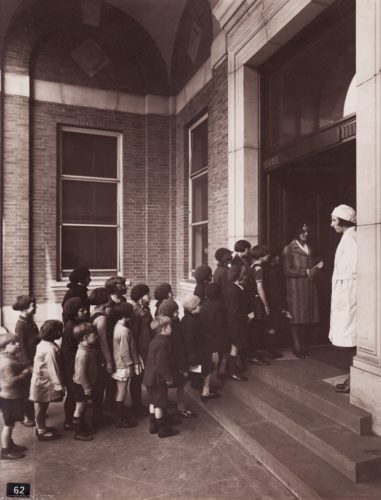 Joanna now runs a clinic exclusively dedicated to helping people manage facial pain (she specialises in an excruciating condition called trigeminal neuralgia). She did an innovative project with an artist called Deborah Padfield, exploring subjective perceptions of pain. Eastman patients were invited to co-create photographs with Deborah at different stages of their treatment. Some of the resulting images are very graphic, for example a drill directed at someone's head. Some are more ambiguous, such as a shadow sandwich or a broken chain. Before their appointment, new patients are invited to select a few images from the deck of 'pain cards' that resonate with their own experience. It helps open up communication about the invisible and isolating experience of physical suffering, especially for non-native speakers. Joanna reflects, 'I think one has to be very careful about how you use them, which is why Deborah is quite protective about them, because you've got to know how to shut Pandora's Box if you open it.'
Story by Laura Mitchison