Come along. Share your memories. Be part of the story.
The King's Cross Story Palace team will be in residence at King's Cross Station concourse on Thursday 26th of April 2018.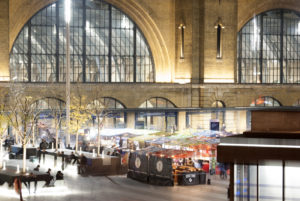 The project team, along with broadcaster Lucia Scazzocchio, will be on hand from 10.00 to 16.00 to talk to people using the station. Come along to discover some of the stories we have gathered, and to share your stories and memories.
The King's Cross Story Palace is a two-year project that has been made possible by National Lottery players through a £663,900 grant from the Heritage Lottery Fund. It is being delivered by Historypin and The Building Exploratory.
Additional Funding from Lyndales Solicitors.
Follow the conversation online @_storypalace #kxstorypalace